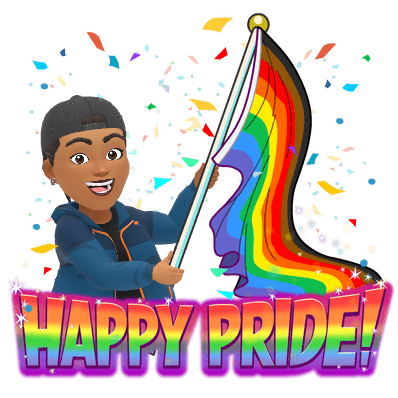 Everything Leads to You by Nina LaCour was one of the E-books available at the library for Pride month.
I'd rate this book 2 out of 5. I would have given it a 3 but it was missing something. I enjoyed it while I was reading it but it's nothing memorable.
The premise is that Emi, our narrator, and Charlotte, her best friend, discover a letter in a record they bought at an estate sale from a famous movie cowboy, Clyde (forgot his last name. I was so over it by the end). Clyde wrote this letter to her daughter whom no one knew he had. He died a single, fatherless man according to the news. Emi and her brother were obsessed with Clyde so this became an immediate obsession. Emi and Charlotte spend the beginning of the book trying to locate the daughter. They eventually find his granddaughter, Ava, and become friends.
I'm going to split this review into two parts: what worked, what didn't.

What Worked
From the very beginning, we discover that Emi, is an openly out lesbian who is in the middle of a break-up from an on-again-off-again relationship. Therefore, we can conclude that this won't be your typical coming out of the closet story (those get old after a while).
The setting was set in Los Angeles, therefore making the Hollywood fantasy seem romantic and possible. Emi's passion for the sets and the details really added to it. Her very accepting parents were also a nice touch.
Making this into a mystery novel instead of a typical romance novel really helped grab the attention in the beginning. I liked that towards the end, it became more about Ava solving the mystery of her past instead of it being about Emi finding Ava. It felt very Gatsby-esque (where the narrator is not really the protagonist).
What Didn't
Let's talk about Morgan. Morgan is Emi's ex-girlfriend. Including her in the picture was fun in the beginning but had a boring follow through. Morgan has a history of dumping Emi constantly because she wants a little more freedom and doesn't want to feel tied down. The story starts with it being their 6th break-up. Although I'm not into toxic relationships, it does cause some tension in the story. The first few chapters are about Emi trying to forget about Morgan but still missing her. Wishing that Morgan would just beg for her back. Wanting to talk to her but knowing it's a bad idea. That's all great for drama.
However, for someone who speaks beautifully about detail, Emi doesn't spend to much time really painting the picture of why she loved Morgan. Morgan is just a fact. There were a few attempts to show why they were so good together, but Emi was so stuck in her head that I don't think the relationship was ever really serious. I feel like Emi was so wrapped up in her fantasy world that it's no wonder Morgan was able to keep dumping her and getting her back. More on that later.
Charlotte acted as a perfect best friend. She hated Morgan, as she should. And warned Emi about falling in love with Ava (which, given Emi's obsession with fantasy, is smart!). I wish we got to know more about her. She was more of a prop than a person. Charlotte is a confident, well-organized, intelligent, determined girl and yet, the most interesting characteristic LaCour gave her was that she was in love with Emi's brother. They barely touched on it though, and given that Emi was totally fine with it, it didn't add to the story at all. It just gave Charlotte something to do. Something to feel since she was sounding rather robotic on how perfect she was. Then again, we are living in Emi's mind. The bad thing about 1st person point of view is that we don't get the best of everyone.
Let's come back to Emi's fantasy world. I did not like the love interest at all! I liked Ava as a love interest, don't get me wrong, but I feel like Emi was more obsessed over the detail that Ava happened to be her favorite's celebrity's granddaughter. If you remove that, Emi wouldn't have cared so much. Yes, Ava was beautiful. Yes, Ava was gay. Yes, they had chemistry. Still, so many comments were made about the fascination Emi had about Ava's past…not Ava herself.
The pacing of the romance was too fast. Emi's quick to obsession process really eliminated the possibility of us falling in love with them falling in love. As I mentioned before, Emi is really good at describing a set but really bad at describing love.
Conclusion
Not sure if I'd recommend it. On the one hand, it's refreshing to treat a lesbian love story as normal as any heterosexual love story. Yes, there was a moment where the characters had to come out to each other but it wasn't a big deal. There wasn't this secrecy. The issue was that they weren't sure if the other person felt the same way. Or that neither felt good enough for the other. There wasn't this whole "what if she finds out I'm gay and she hates me?" monologue. Or the "I can't like women" denial story.
On the other hand, it's a pretty pointless story. Come to think of it, most mystery novels are pointless.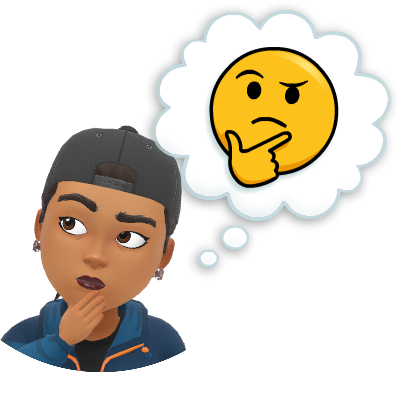 Okay, I guess if you're into YA, it wouldn't be a terrible read. There are some fun parts and I don't have any regrets reading it.